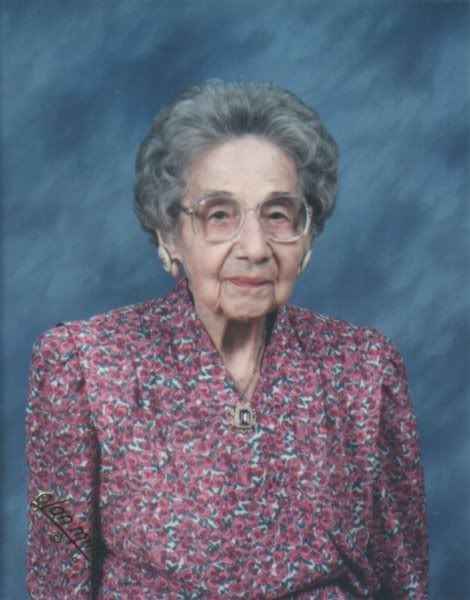 So today will just be a mini update as I am worn out and not all that enthusiastic about sitting at the computer for much longer. I am as tired as I look in the IGN video :) It is funny how many people say that to me now…though I looked a hell of a lot worse around alpha and beta. I really need to start sleeping more. Not sure how much of an improvement it is going to be even when I do sleep though…I think I am one of those perpetually tired looking people…like Vince Vaughn and Susan Sarandon. We are members of the "Oh god I am tired" club. It's a pretty sweet club…we have a secret handshake and everything…though we are usually too tired to do it.
Did some tuning of the final boss this weekend and make some huge leaps forward. We have been struggling with this boss for awhile trying to figure out what to do with him. We have this huge collection of ideas that never really felt right to us…but finally we hit a moment of clarity and really honed in on what the fight should be about.
Derek
(The combat guy tackling the Herculean task…and no that is not a hint as to who he is...the boss that is not Derek. I suppose he is quite Herculean for a vegetarian.) and I decided to just step back and rethink a few things and really just throw away things that didn't work. Once we stripped the boss down and got out all the clutter it was like "Oh shit…there it is. I can see it now." I love those moments. Not only because they mean we are close to being done…but also because they really feel like a nice victory. And right now we really needed that victory with all the last minute chaos going on. But the good news is the End Time is near!! And when it comes I hope that you are all as into the game as we are. Except for bruceleethree on the IGN boards…he is obviously disappointed in what we have done. J Just kidding bruce...I think it is cool that you stood up and said what you said…but hopefully you check the game out when it comes out so you can see what we have done with it.
About the demos…there seems to be a lot of people posting their email addresses saying send the demo here. Just to clear things up…I am not sending out a digital version of the demo. It will be a NTSC disc that will be sent out to the peeps who responded a while back when I posted about it. Sorry to all who are hoping to get one now, but I am already waaay over the number I originally set out for. For the people who are hoping for a PAL demo, I am really, really sorry but with the time frame we have in front of us there just is not enough time to get both a PAL and NTSC demo done. I would love to do that, but I really want to ship this game on time. So many apologies to my non NTSC homies but you can revel in the fact that you most likely use the metric system…which while I do not understand it…I know it is far superior to the Scientific American system. So there you go!
Hmmm…this is turning into a bigger post than expected…oh well I shall continue on. I suddenly got inspired to buy a little present for myself last week. I honestly thought it would take much longer than it did to arrive…but Saturday morning I took delivery of my sweet new Astro City arcade cabinet with Marvel Superheroes.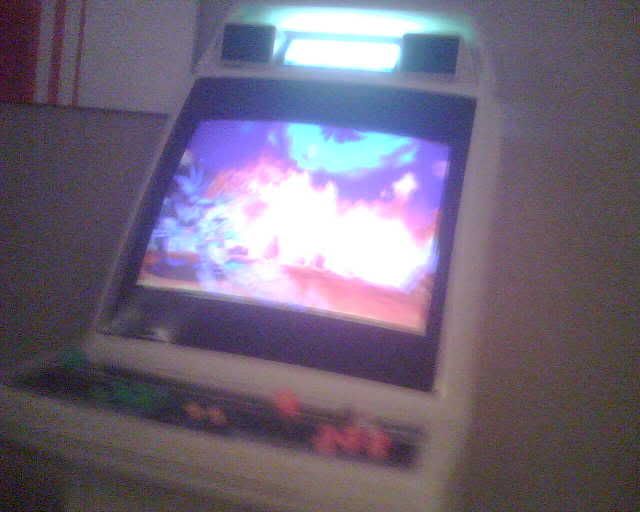 This is a really sucky picture of the actual cabinet. My camera phone is wicked ghetto...I thought it might be good but alas it is so very not.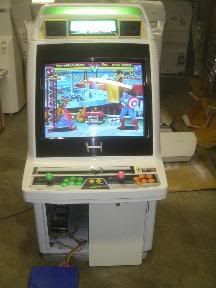 This is a much better photo of pretty much the same thing...the "suck" has been removed.
I am looking to pick up Marvel vs. Capcom 2, which is the main reason I bought the thing. That freaking game rules. I still suck ass at it, but who knows maybe I will get better from the countless hours that both I and my buddy Ralph Macchio will be spending on it. Who better to learn the ancient arts from than the Karate Kid?
The cabinet is pretty damn sweet, but the one downfall is that it smells like red curry. Not like a little bit either…a freaking lot…which is pretty dope if you loves you some red curry I suppose. While I enjoy the red curry…it is not so great to have the house smell like it. I will have to do some serious disinfecting and scent removal.
Not much else going on really…perhaps that is a little sad now that I think about it. But our game is going final soon so I will have more time to have a life I suppose. I think I will play a few rounds of Marvel before I retire this evening.
Man I so lied...this was way more than a mini update. I must have channeled the power of the double "K".
Cory