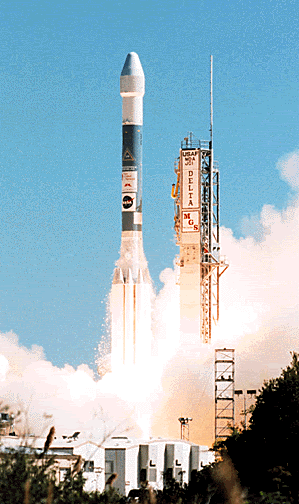 It has been a while folks, but I honestly haven't been that compelled to write on the blog as of late. I think mostly because things have cranked up pretty heavily at work. It's weird, in the beginning of a project you are supposed to (or at least I think you are supposed to) have the creative ramp up. The point where you have died down to zero from the last gig, and then you slowly throttle up to full speed and find your pace. But right now I feel like I have gone from a dead stop to full speed, like I am trying to hold on to the tail section of a rocket as it blasts off to freakin' space. The strange thing is I have a lot more confidence in what I am doing now…I mean I know what it is I want to do. But trying to get it 'done' seems to be getting in the way.
Imagine this…it is like trying to write a term paper while running a mile in the rain with your coach pacing alongside you screaming for you to "move faster!" Perhaps I am over dramatizing it a bit…in fact I know I am over dramatizing it a bit. But you get the point.
I think I am just experiencing a little creative block or something. But at the end of the day this is a job, so being creative 'on call' is part of that job. Sometimes that is so much easier said than done. Only 24 hours ago I felt pretty damn good about everything we are doing…but what goes up must come down. I guess I am still good with where things are at right now, but there is still a ton of work. And some major points of where the story is going right now are starting to lose their luster. Perhaps I am allowing the excess noise to get in the way you know? Yeah maybe that is it…I just need to step back from things and take a look from a different perspective and I will see it.
Man that sounds convincing to me. Maybe it will work?
Nice, I haven't written in a while and all I am doing now is bitching like I just skinned my knee playing kickball. That is lame. I mean the game is doing really well out there. People seem to be enjoying it. Well except that cat from the action-button site…he was not loving life when playing GOW2. Though it seemed the content of the review spoke fairly well of the game…at least what I could understand of it. That thing was more of an incoherent ramble than my post-alpha, late night, sleep deprived posts. Though I am sure it got their site a bunch of traffic. Smart move when you think about it. That is why Kotaku probably picked up on it…I loved the write up about the review that says people should read it "if only to see just why God of War II is so shit."
Sweet. Perhaps not every gamers cup of tea, probably not the greatest game ever made, but 'so shit.' Maybe I am just biased but I really don't see it as shit. But this is coming from a site that is the gaming equivalent of the freaking "Bennifer report!"…so whatever. Well maybe that is not entirely true since I do read the site form time to time and it has some good stuff. But I just wanted to find a way to throw the Bennifer thing in.
I suppose I should feel much differently than I feel now. I should be stoked. Aside from the usual smattering of haters, which you will get no matter what you do, most people are into the experience. I think we finished a great game, a game we are all so freaking proud of, and I am now full speed into another project. Things seem to be going pretty good right now. I should feel pretty damn sweet.
But I don't. Instead I feel this insane case of writers block, or creative block…whatever. Like there are so many great ideas dangling from a string right in front of me, only someone just hit me in the head with a hammer, and I can't make out which of the twelve things I see is the real idea. It's there…I just gotta' make sure I don't get hit with a hammer again.
In other non-self indulgent news,
Tim Moss
, our director of technology has started a blog. After a few years of using my blogging as a weak punch line for his own amusement, he has finally succumbed to the world of the blog. (I think he even said that he was disappointed in the Wii…get HIM!!!) I imagine it is because he has a lot more free time on his hands right now…though that will all change when his kid arrives.
I honestly do not know how anyone does it here. How they can do this job and have a family. I am so completely consumed with the work that I can't imagine how I would balance this job with trying to see a wife and kids. I can't even have a freaking pet! I had fish…but even they required more time than I was willing to give. How freaking sad is that?
"Looks like I picked the wrong day to stop sniffin' glue."
I am sure this is just me though, since there are so many people here that have families as well as pets. They make it work…and god bless em' for it cause' it is so not happenin' for me.
Ok, I have rambled on for long enough, I am going to go to sleep. Tomorrow I will wake up and all will be right in the world.
cory